Auf der Suche nach neuen Kompositionen und Ausgangspunkten für größere Arbeiten entstehen im Atelier immer wieder kleine skizzenhafte Arbeiten, die eine ganz besondere künstlerische Qualiät aufweisen. Es sind kleine Arbeiten, die ich nebenbei mache, während ich an größeren Leinwänden arbeite. Das Umsetzen und Wahrnehmen und besonders das Sehen von Formen, Farben, Strukturen und Texturen spielen dabei für mich während des Skizzierens die wichtigste Rolle.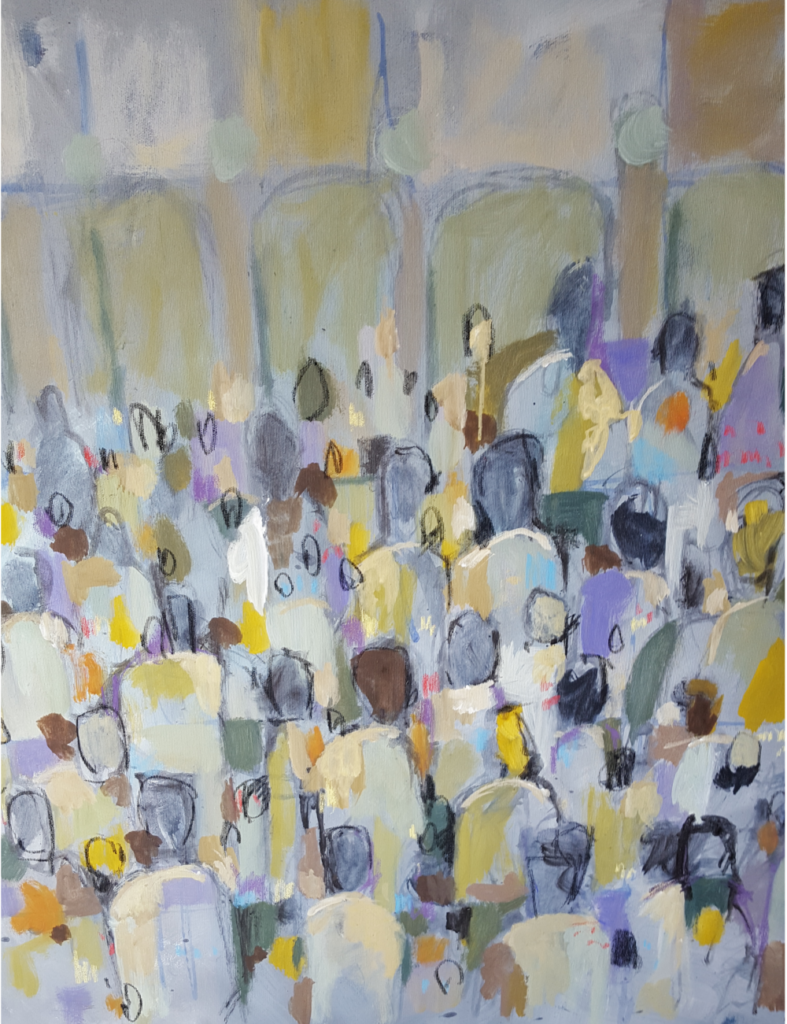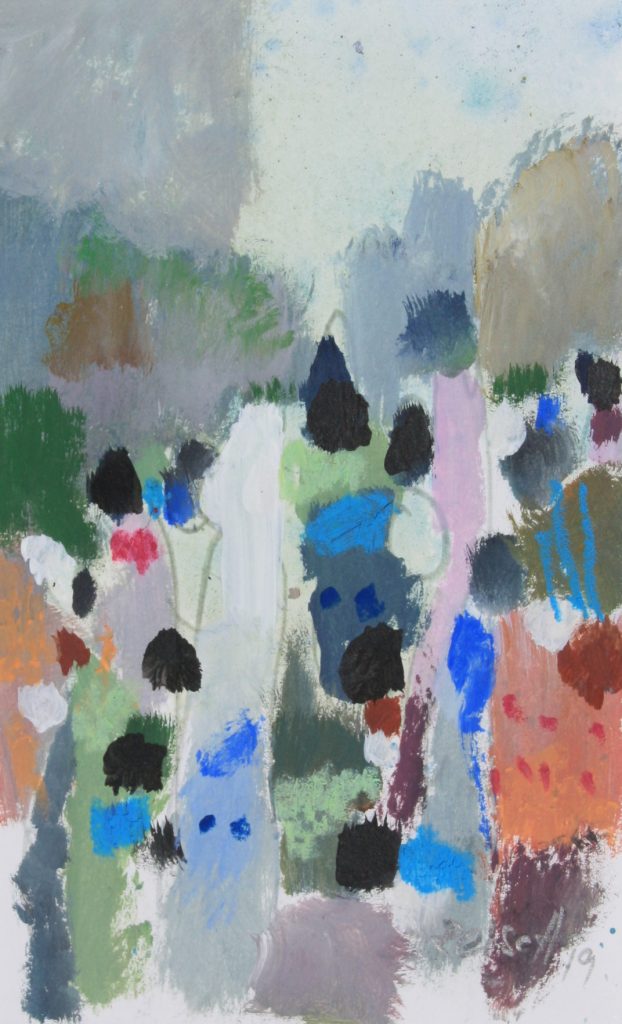 Mit den unterschiedlichsten Materialien und Werkzeugen ausgeführt, erlaubt mir die schnelle Skizze unmittelbar, spontan und sehr expressiv zu arbeiten. Ein kleines Format unterstützt mich dabei in der Wahrnehmung und Gestaltung, da es mich zwingt großzügig zu bleiben und mich stets auf das Wesentliche zu konzentrieren. Öfters bilden diese "small Works" dann auch die Grundlage für größere Bildformate und -arbeiten (wie z.B. in der Peopleserie 2019-2022). Am Ende sind die "small works" meine Lieblingswerke, unbeabsichtigt, frei und einzigartig.
In the search for new compositions and starting points for larger works arise in the studio again and again small sketchy works that have a very special artistic quality. The conversion and perception and especially the vision of shapes, colors, structures and textures play the most important role for me during the sketching.
Executed with a wide variety of materials and tools, the quick sketch allows me to work immediately, spontaneously and very expressively. A small format supports my perception and design, as it forces me to remain generous and always focus on the essential. Often these "small works" then also form the basis for larger image formats and works (such as in the Peopleserie 2019-2022). In the end, the "small works" are my favorite, unintentional, free and unique.